We are pleased to announce our newest tattoo machines, hand forged by Rupert and Big 5 at Union Machines. These hand crafted beauties are nothing short of stunning in their finish, attention to detail and quality of construction. Union Machines are 100% custom made pieces, there will not be another exactly like it. These instruments have found their way onto the television series, Tattoo Rescue and used by such legendary artists as Freddy Negrete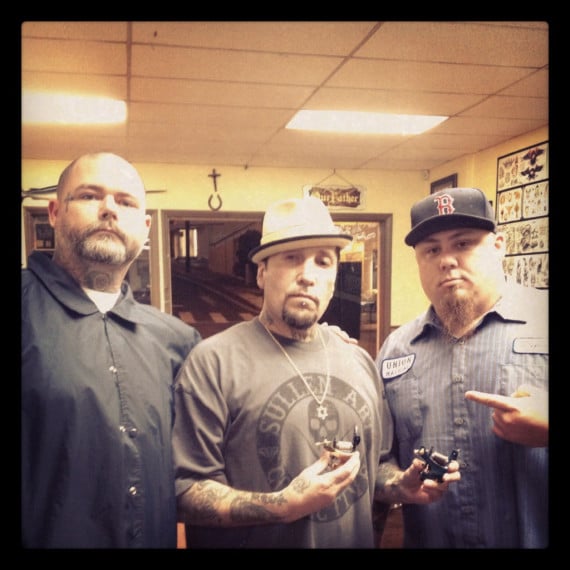 Freddy Negrete, Union Machine's in hand with Rupert and Big 5
We have started out with 9 one off customs.  We gave Freddy and Big 5 free reign in the design of these pieces and we were not disappointed.  We will only have 1 of each design so it is a first come first serve basis, once each respective machine is sold, it is done, we will not be getting another one like it.
Our distributorship of Union is in partnership with the Tattoo Department in Granby, Quebec.  We represent the only 2 sole distributors of Union in Canada.
Check out this great video, Big 5 and Rupert give a bit about their history, the history of the industry and of course, some great footage of the building process.  We are also accepting custom build requests from customers, so if you have an idea of something spectacular, custom made for yourself, shoot us an email and we'll see what we can do!