Nicholas Crites is a regular contributor on our Facebook page and has always gone the extra mile for us in promoting our brand to the public.  So we are proud to write a bit about him on our blog.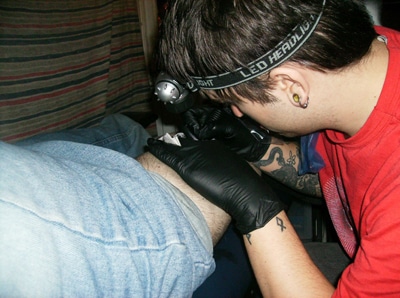 He has a studio by the name of UC Tattoos in Cornwall, Ontario and he is a regular contributor to tattoo forums, blogs and other web presences.  We appreciate his honesty when it comes to a proper critique of our products.

I'm going to go out on a limb here to say that this is a native art inspired buffalo tattoo?  The tone of the skin almost makes this one look like it was painted onto canvas.

Strength, respect and loyalty, nice and smooth script text tattoo.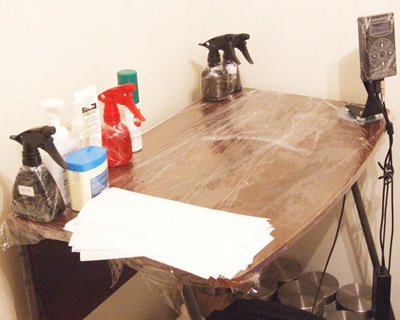 Nicholas runs his shop with top notch attention to safety and respect for his customers, from the meticulously labelled jars of needles & tubes to the  medical grade Micrsan and cavacide sanitizers, some people may think he's a clean freak but no!  He just really cares about his customers safety.  Hats off to you Nicholas to your extensive knowledge of cross contamination and your dedication to keeping your shop in a clean, sterile and comfortable condition.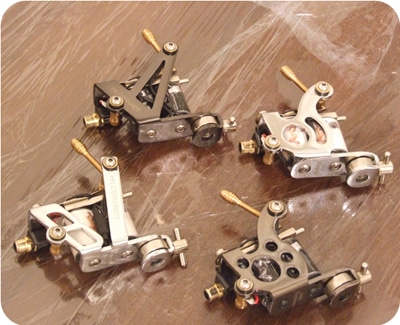 Nicholas primarily uses Hildbrandt machines for his work, the .22 Rimfire and 357 Magnum.  In addition to our machines, he uses a variety of our grips, needles and upgrade parts for the machines.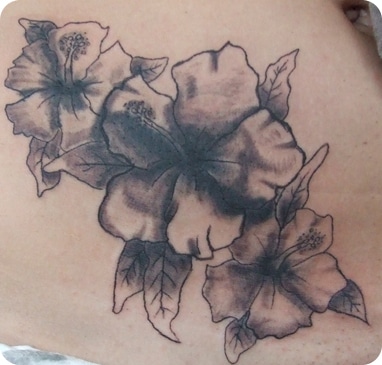 He does mostly black and grey work and specializes in Old School Traditional and Japanese styles.  95% of his tattoos are customs.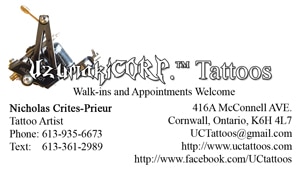 Thank you Nicholas for your support of our brand and as always, we appreciate your honesty and emails! Hope you like the Sullen tattoo travel bag your father got you for your birthday!