Fellow Canadian Ben Zacharias of Winnipeg, Manitoba, emailed us with these nice tattoos using the now discontinued Hildbrandt rotary tattoo machines, Beretta and Silencer. The majority of the work we see are from our coil machines so it is always interesting to have a look at what our rotary pieces are capable of. The first of them is a nice detailed Koi fish and the next is a script text.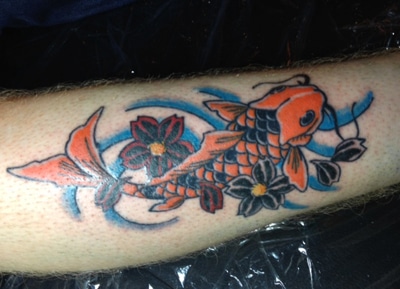 Excellent detail and color in this Koi fish.  I really like the color combination, it blends well together.  Nice bold black as well.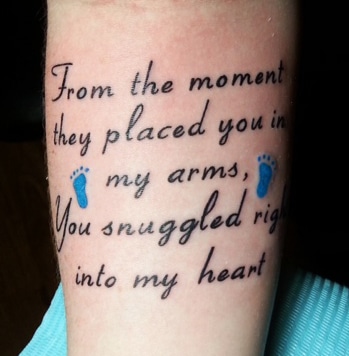 Aww, this is a sweet one, so lovey dovey it almost made my head explode.  Something nice to show their grown up son or daughter one day, at least of course I'm assuming this is in reference to a new born.  I hope it wasn't for a dog or cat because then the tattoo would be in vain, since they can't read!
Thank you Ben for sharing!  We would love to see more of your work in the future!