Zsolt Ádám AKA Nyúl onTool is a talented tattoo artist from Hungary that uses some of our Hildbrandt and Valsturd tattoo machines. He was nice enough to show off some of his customizations that he has done with them in the pictures below. He solders on a Hungarian Forint (1 HUF) coin, which is the smallest non production coin they have in Hungary on the tube vise clamp of his machines as a personalization.  He uses a Hildbrandt .357 Magnum liner, .44 Winchester shader, Valsturd Hitman Rotary and a Valsturd Bulldog, most of which have been customized to his own specs.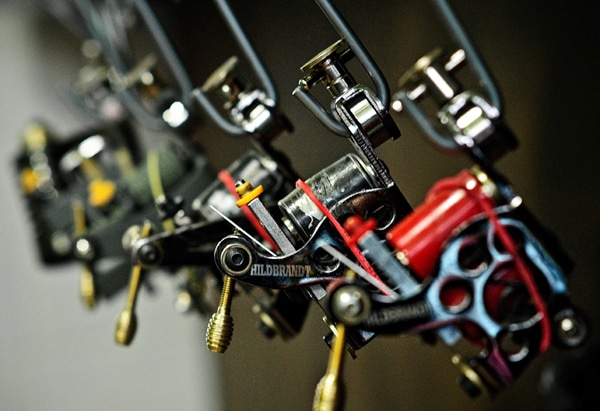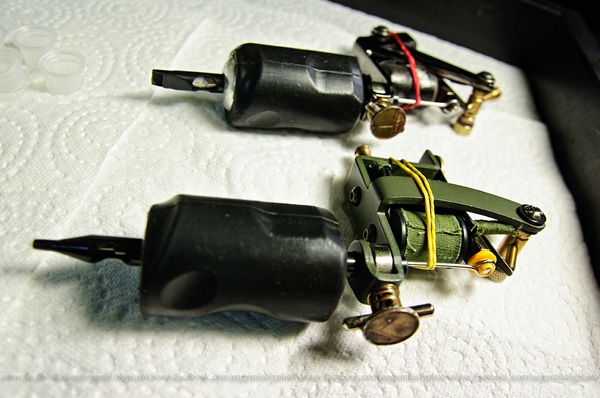 Zsolt started tattooing four years ago, which is quite recent but he has been doing piercing for over seventeen years and body modification for twelve years.  Zsolt learned the ropes to tattooing from his colleagues, being in the piercing and body modification business, he had a lot of colleagues that also did tattoos. From his friends in the field, he gained many tips, tricks and a lot of good advice from experienced artists. He would try out these different techniques at his own discretion and eventually mastered the art himself.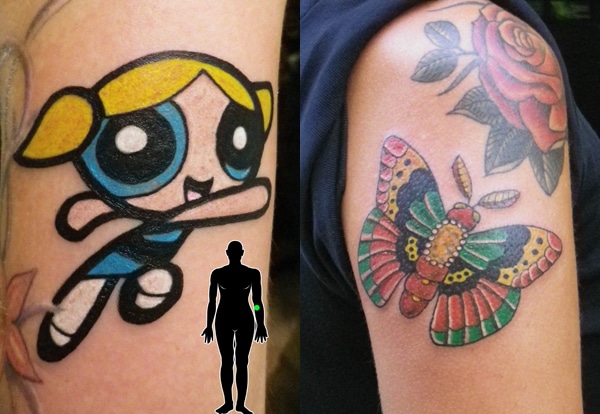 Zsolt's favourite style is comic book, cartoon and thick (hard line) contoured new school art. He is also in the profession of motion animation, so he is very familiar with cartoon type art.
Zsolt says that in Hungary, tattoos are not very expensive. He would even dare say they are down right cheap due to the economy. In the neighboring countries of Western Europe, people, pay 3 or 4 times as much for ink in comparison to Hungary.  So how much does a tattoo cost you ask?  In Hungary, the average price is 5000 to 10000 Hungarian Forints, which is roughly $23 to $45 US dollars. In Paris, you can expect to pay 60 to 80 Euros, roughly $80 to $105 US dollars.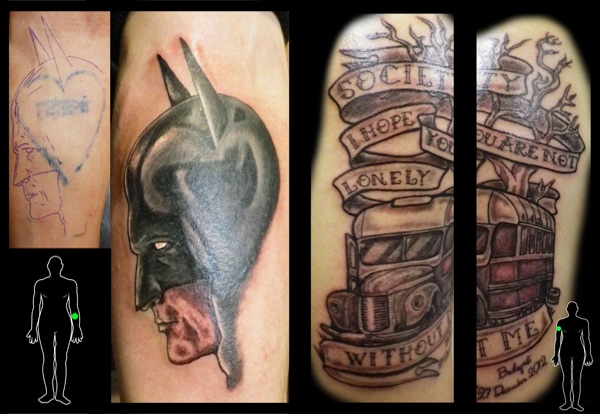 The Hildbrandt Crew would like to thank you Zsolt! Our staff fills with pride when they see great looking tattoos done using our Hildbrandt machines. Keep up the great work and be sure to share it with us if you have the chance!