We are proud to announce we are now fully stocked of the new Stigma Rotary tattoo machines!  After a super long wait due to their company restructuring, which saw many vendors out of Stigma rotaries for quite some time, the company is now back in full force with 2 brand new models and 1 familiar one!  If you were searching for these popular rotaries this past few months, you were probably sh*t out of luck!  This is because they went through quite a few changes this year!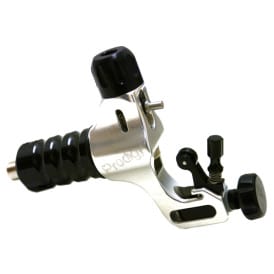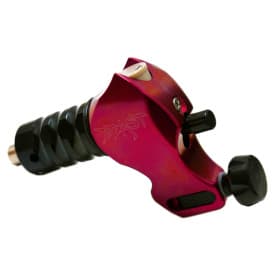 We now are in stock of the brand new Prodigy, The Beast and the popular Hyper V3!  The Prodigy features an infinite amount of give adjustment and detacheable MotorPlug that is interchangeable with The Beast.  The Beast features a system that does not require the use of grommets, rubber bands or O rings!  Simply insert the needle into the guide and tighten, no mess, no fuss!  As mentioned previously, it features the deteatchable MotorPlug which is interchangeable with the Prodigy.  Both models come stock with the 4.5 Watt plug, which provides an ample amount of power, for some added punch, buy the 10 Watt plug.
In addition to these new additions, we now carry the very popular Hyper V3!  A unique design with a swash drive system, RCA and clip cord plug and a huge variety of adjustable bells and whistles!  See our product descriptions for more details!