We are delighted to hear that Robbie Dufresne, a notable contributor to our Facebook page and Hildbrandt blog, has started up his own tattoo shop in Mt. Sterling, Kentucky.  If you guys have the time, check out his website here.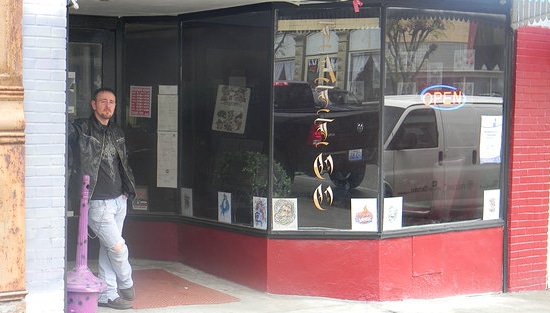 Here is the new studio, nothing over the top, a place with character and unique charm.  Robbie uses our Hildbrandt tattoo machines for much of his work and we are proud that our machines are a part of his everyday setup.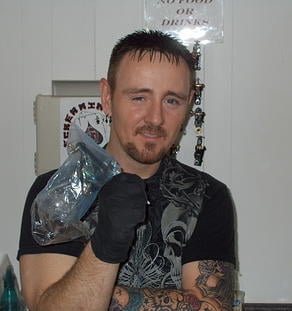 Rob, does a lot of custom art and old school with new school color and style.  A hard working fella, he is in the shop from open till close.  Starting out as a hobby, tattooing has since become his passion.  So if you are looking for an affordable tattoo that is done by a talented up and coming artist in the Mt. Sterling, Kentucky area, look up the Screaming Aces Tattoo Studio.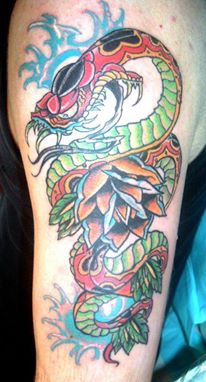 Here is a new picture Robbie sent of one of his artists work using Hildbrandt's.  This tattoo is done by an artist named "Bug" or better known as "BugBite" in their shop.  We love the mix between old school and new school, the colors also turned out great!   Very reminiscent of a Ed Hardy kind of look.  Best of luck with Screaming Aces Tattoo Studio Robbie!  Look forward to seeing lots of new work coming from you! [plulz_social_like width="350" send="false" font="arial" action="like" layout="standard" faces="false" ] [fbcomments]