Logan Barclay is a regular contributor on the Hildbrandt facebook page and this is the collection of works done by him that we have compiled.  Logan uses Hildbrandt tattoo machines for most of the work in these pictures and the phoenix and cross picture was done using Radiant Colors.  I really like how bold the colors came out on that phoenix.  I think we have more pics of his work on our Facebook page timeline of his early works back in September 2012 and it is amazing to see how quickly he has progressed to doing some really nice tats over such a short period of time.  One of the awesome aspects of social media is that we have a history of sorts of our best customers progression in their art.  I think that is one of the most rewarding things about this business, to be able to support and chronicle artists throughout their careers, essentially, their history is a part of our company history as well.  10-20 years down the road, when all you guys have done thousands of tattoos and have become master tattoo artists, you can look back on our website and blog and see how far you've come!  Hats off to you Logan and keep up the great work and don't forget to share the pics of them with us when you got the time buddy!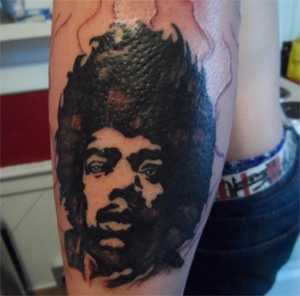 Beautifully done contemporary retro tattoo of Jimmy Hendrix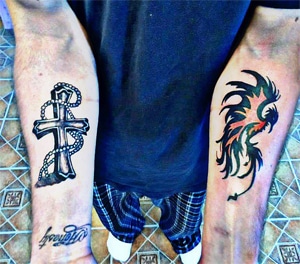 Cross and Phoenix tattoo done using Radiant Colors.  Love the bold colors on the Pheonix.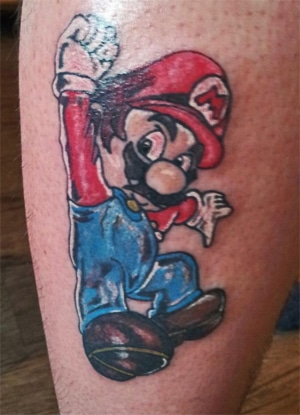 This is a throw back to the eighties!  A tattoo of an angry jumping Mario.