We wrote a bit about Logan a little while ago and he doesn't cease to amaze with his new work that he just shared with us over the weekend on our Facebook page.  Here are some of those tattoos he shared.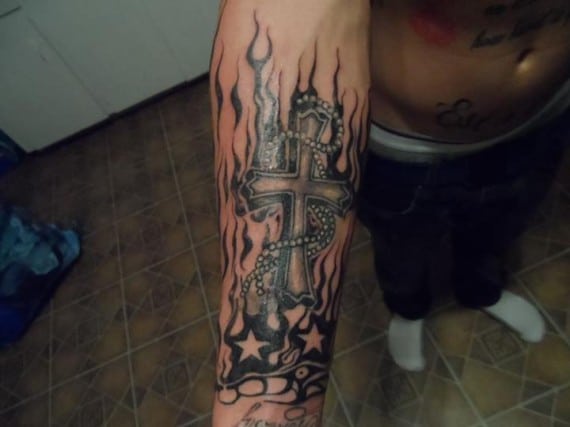 A beautiful work in progress using Radiant black and Kuro Sumi Grey Wash.  The deep bold black contrasts really well with the skin.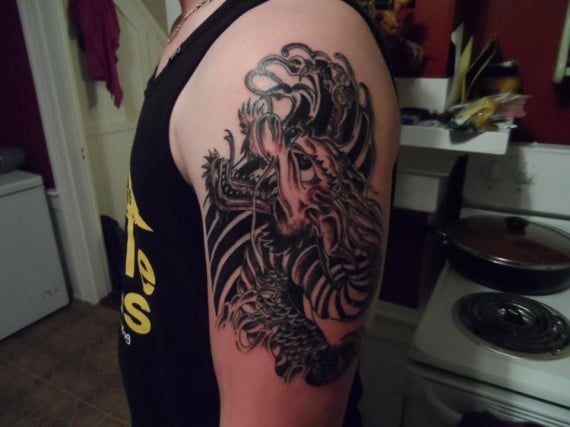 An aggressive looking asian art inspired dragon.  This piece took Logan 9 hours and the piece covers a total of 19 inches.  Logan used Radiant black with Kuro Sumi outlining and graywash tattoo ink for this tattoo.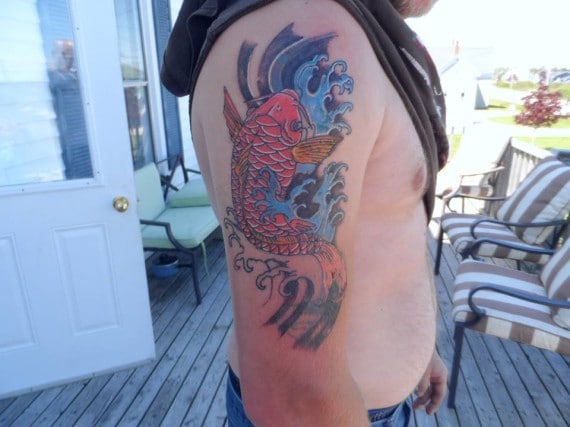 A beautifully done Japanese inspired Koi fish, reminiscent of those older Japanese art scrolls and paintings.  This tattoo was done using Starbrite colors which Logan feels is best for getting the color right for a red Koi fish.
Once again Logan, thank you for contributing to our Facebook page and keep up the great work!  If our readers are interested in checking out more of Logan Barclay's work, go have a look at his facebook page, it is called VIP INKED.