Some of you may remember our post on Jay Nelson back in January of this year. The lucky tattoo artist has since moved to Daytona Florida inking tattoo's on vacationing bikini clad hotties.  He is currently working a spot at Generation X Tattoos, Jay has been continuously improving his talent with great works. He took the time to send us some great pictures and we love posting great pictures! Too bad he didn't send us any pictures of him doing a tattoo on some pretty ladies, why are you holding out on us Jay??  How are the beaches down there, do you surf?  Anyway, hope you are doing well over there buddy and please keep the pictures coming!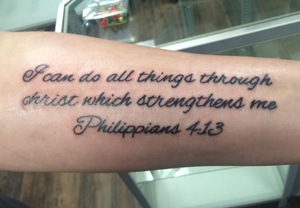 "I can do all things through Christ which strengthens me, Philippians 4:13" Amen brother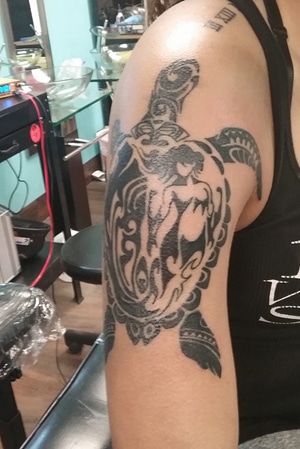 Fine looking native indian, I believe, Haida inspired? Tattoo.  I do believe that is a Camaro Yellow Hildbrandt Spartan power supply in the corner!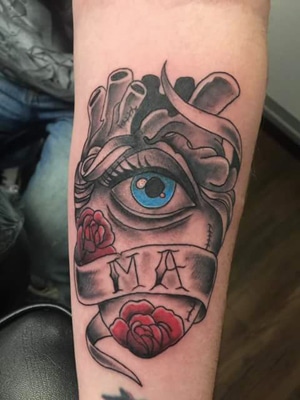 Does this have something to do with the saying, "The Heart Sees What it Sees?"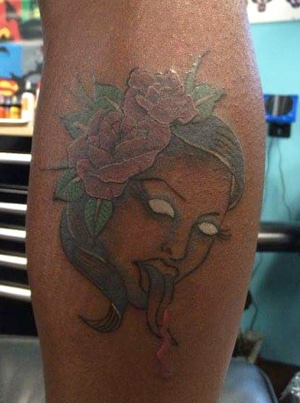 Looks like old school design meets voodoo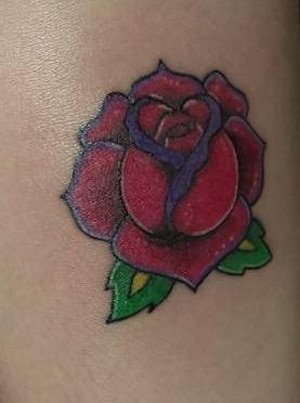 A classic looking rose
Being a Canadian, it took me a little bit of sleuthing to figure out where this logo came from.  I figured it must have been a University or college team logo, so I googled marshall, angry cow, university and quickly found this logo represents the Marshall Thundering Herd of Marshall University.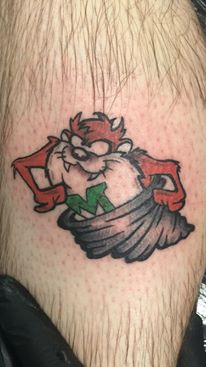 The Tazmanian Devil with Marshall University Logo, there is a lot of school spirit in Marshall University!