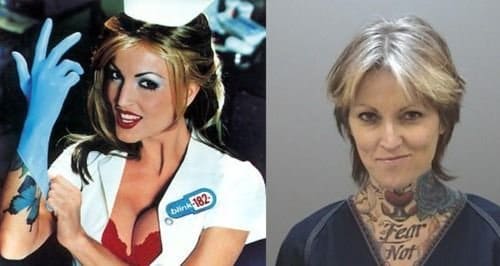 Any one remember that iconic cover from Blink-182's album Enema of the State back in 1999? Remember that hot piece of ass Janine Lindemulder, possibly even entertained the thought of letting that evil looking hand giving you an enema because your a sucker for a pretty face? I know I have. What a difference then and now makes. Pictured on the left is Janine 13 years ago on that cover and on the right is her mugshot from last summer when she got arrested for harassing her ex-husband Jesse James. Notice the neck tattoo with the words "Fear Not", I hope those words weren't for Jesse! Apparently she was among a long list of hotties Jesse James married and or banged along the way, notable conquests include Sandra Bullock, Kat Von D., Michelle "Bombshell" McGee, A stripper by the name of Melissa Smith, Brigitte Daguerre and Karla James. Hats off to the man for his impressive ensemble of famous and not so famous chicks past and present.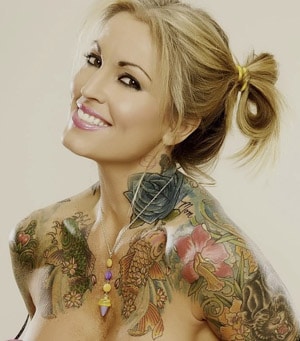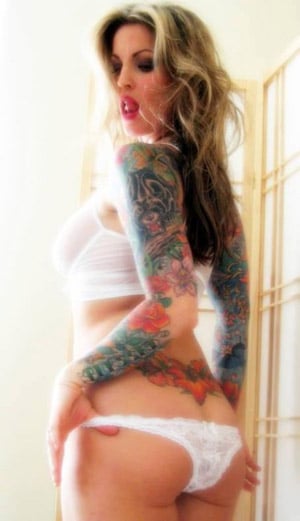 Janine Then and Now
What a difference 13 years then and now make. Jesse married Janine and had a daughter whom he has custody over. Janine had a few brushes with the law and served some time for tax evasion. Her career includes porn and modelling. I have even taken the liberty of posting up some of the tamer pics of her in her heyday for readers to reminisce and contemplate how time flies.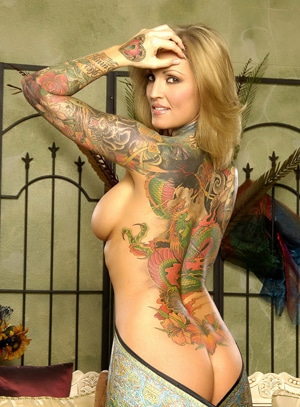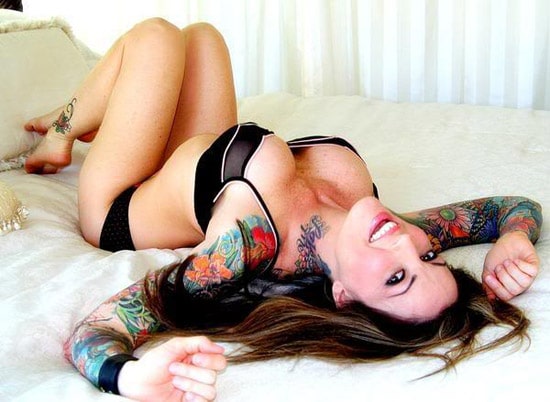 Nice Tattoos!
I gotta admit, I may not agree with her harassing her ex-husband but she is sporting some decent tattoos in her pics. I love a woman with some nice ink. I'm not so sure about the "Fear Not" tat on her neck though, anything that takes attention away from cleavage no matter how saggy the milk bags have become is still a sin in my humble opinion.