Introducing the middle ground rotary tattoo machines: Diablo and Storm. These well built and well designed machines address the issue of price point for rotaries. We either have the junk that sells for $20 to $30 on Amazon or Ebay, the $50 to $70 low cost solutions that work but are lacking in the bells and whistles and then we have the uber advanced top of the line at the $500 to $600 range. The Diablo Kami, Slide and The Storm were designed for the middle range price point. At the respectable range of $150 to $250, you get the typical selection you would expect from the high end rotary brands.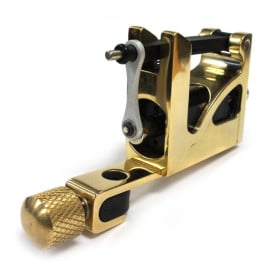 We have The Storm, a fresh new frame design based on the immensely successful armature bar driven Stealth design.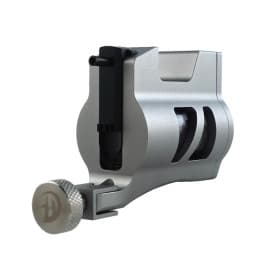 We have the Diablo Slide, featuring a power house linear rotary that can push just about any needle size.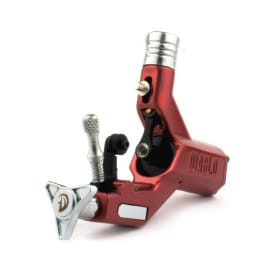 We have the Diablo Kami, with adjustable "give" and needle securing wheel.
Available in various colors and short, medium and long stroke lengths. Each model has different stroke length versions with the exception of the Storm which comes with all 3 with some assembly required. Each machine comes complete with a heavy duty RCA cord. If you are looking for a professional rotary machine that doesn't hurt the wallet as much as the high end ones, give these fellas a whirl.