Anthony Estrada impressed us with some pictures of work he's done using his .44 Magnum and .38 Calibre Hildbrandt tattoo machines.  We know his name well because he is always a cheerful contributor to our Facebook page and blog.  I am not sure if Anthony had prior experience in tattooing before his first purchase from us but if you didn't Anthony, you are either a quick learner or a extremely talented artist, I reckon a combination of both.  Seriously though, if your a new artist and are capable of pushing out the work in these pictures, tattooing must be in your blood.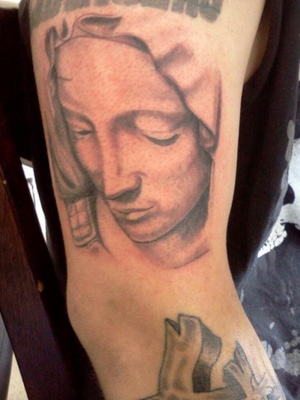 This portrait is by far my favourite from Anthony's pictures.  I think he captured the "life" of the face really well.  The black and gray shading from soft to deep transitions is flawless.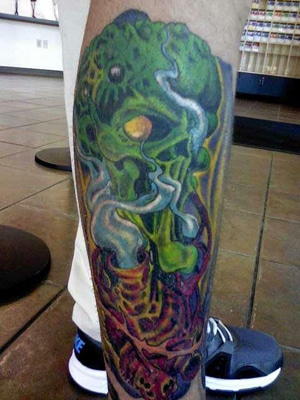 I have no idea what the hell this thing is but I dubbed it the "Alien Tattoo".  Very bold colors with good transitioning between them.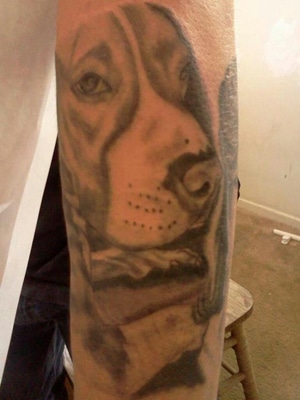 Does anyone know the name of this breed of dog?  I was going to say Saint Bernard but I wasn't sure.  Again, beautifully done black and gray with great attention to perspective transitions.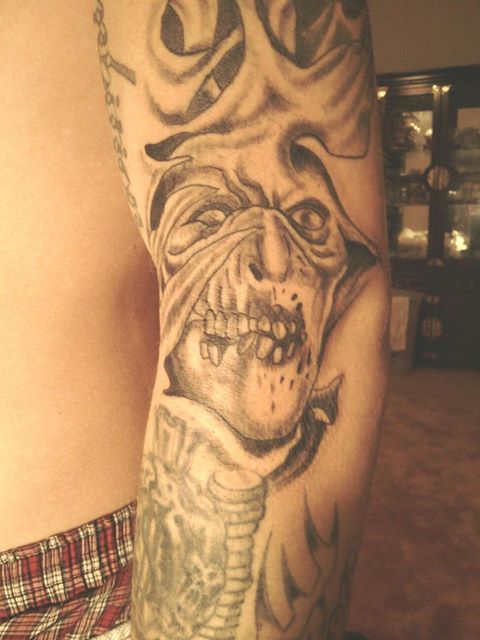 Another well done black and grey, one side is the gnome and one side is… I have no idea what that other creature is!
Thank you Anthony for your regular contributions to our community here and your upbeat attitude!  I'm glad our machines have found their way into the hands of yet another talented artist.  If you ever have any more pics you would like to share in the future, send them over!