We are proud to introduce on our blog another fully licensed and certified new studio that started off with Hildbrandt tattoo machines.  Donny Skiest, owner of Alligator Eye Tattoo Company opened up shop recently in Naples, FL.  We are proud to say that Donny is still using his .38 Calibre and .44 Magnum, from when he first started out, to being a part of his setup still today.  Donny tricks out his Hildbrandt machines with a radical angle on the front binding post and flexed the rear spring, he states that it runs at about 4.3 volts now, which is freaking amazing.  You must show us some pics of the customized Hildbrandt Donny!  Find Donny at the Alligator Eye Tattoo Company in Naples, FL via his website.
Here is some of his new work and some great videos too!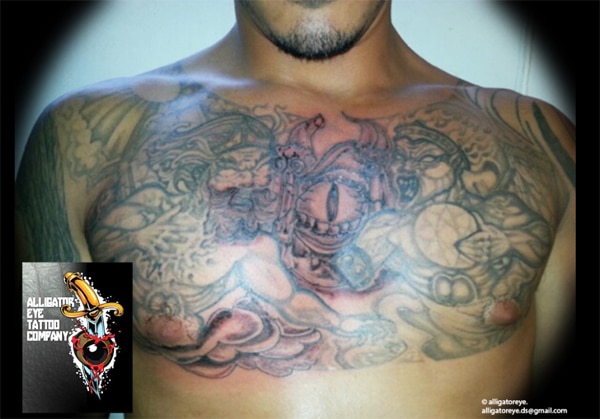 I didn't know what to make of this one but I am certain it has something to do with some kind of culture mythology here.  We just called it the "Evil Eye Tattoo".  That is a lot of detail!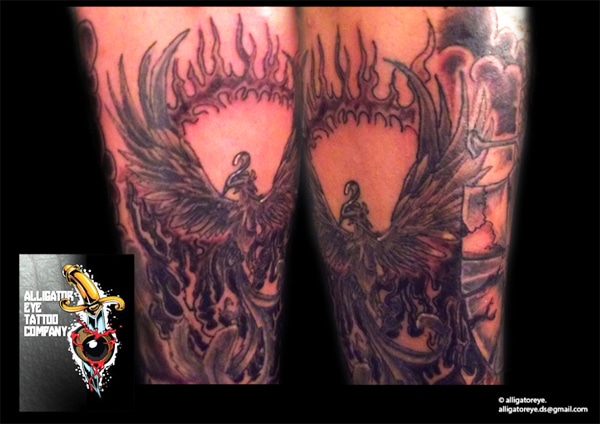 This is the one featured in the video below, I think it looks like a rising phoenix.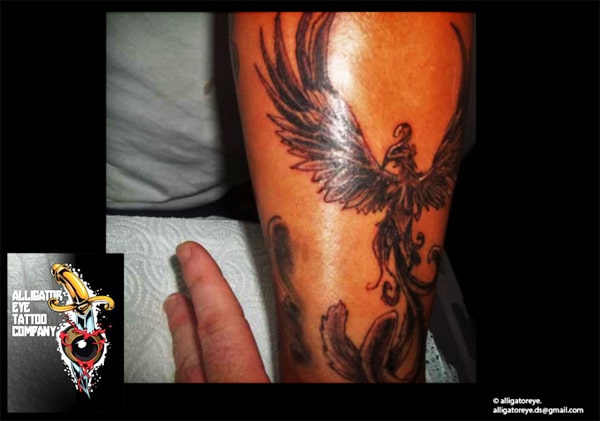 This is another picture of the same tattoo above at different stages.  It is nice to see the progression and how the lines and shading came to be.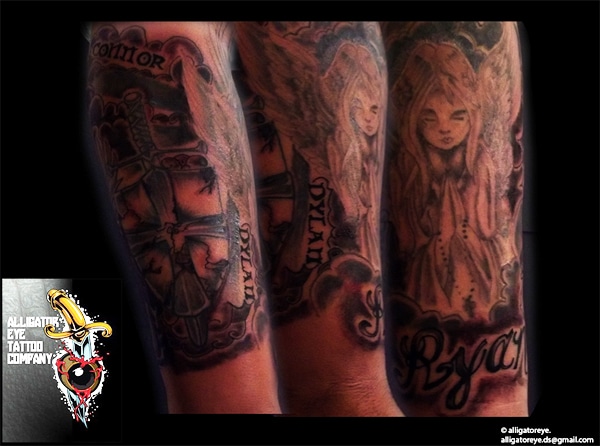 We called this one the Praying Angel.  Looks so very serene!
Here is a great video of Donny doing the Phoenix tattoo of the pictures