We were excited to get these 2 bad boys in together with our most recent shipment of one off Union Tattoo Machines.  These 2 however, were already sold to one of our long time customers and we were excited to see how they turned out.  Little to our surprise, Rupert and Big 5 did not disapoint.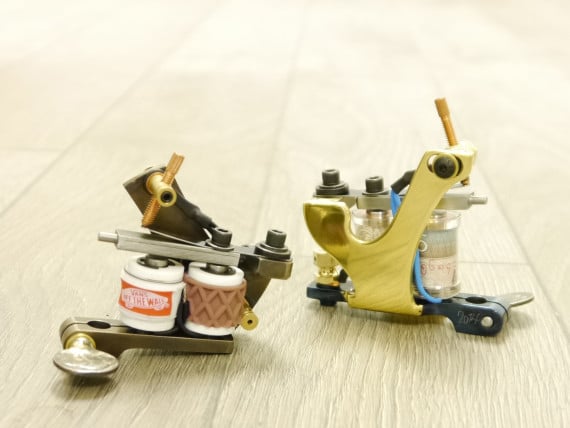 When I first picked up the Captain brass and blue machine, I was in a bit of envy!  Flawless craftsmanship and attention to detail.  I was soooooo tempted to tune it up and give it a run just to hear the sound it'll make but remembered this custom build is for a customer that's waiting patiently for it to get to him.
I know that our stock of custom one off Union's have been dropping like fly's but for those of you that have been calling and patiently waiting, wait no more!  We have 8 more new builds for sale on our site now!  Hurry though, they sell out fast and there won't be another just like it!