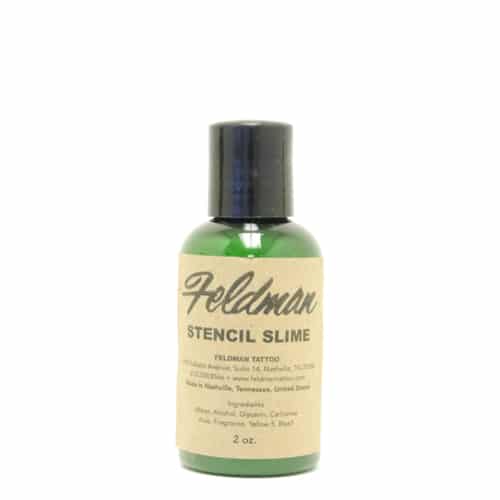 Stencil Slime Tattoo Stencil Primer 2oz
Stencil Slime Tattoo Stencil Primer, in 2oz size, is an amazing product developed by Brandyn Feldman, veteran tattoo artist, machine builder, ink maker and Ex-US Navy Sailor.  With his years of experience as a talented professional tattoo artist and his general knack for invention, building and creation, he perfected his formula for Stencil Slime.  This stencil primer is easy to use, does not require much and firmly entrenches the stencil onto the skin.  He uses this same stuff in his shop and it helps him to create some amazing work, check out his blog featuring his latest work.  So if you want a stencil transfer product that has been field tested for amazing results, go with this gooey Stencil Slime!
* Stencil Slime is used by many veteran tattoo artists
* Non toxic
* Apply once, stays on for longer than you need it
* Made in the USA
* Created by professional tattoo artist, Brandyn Feldman and used exclusively by him
Product Code: FSSL2
Out of stock
Only logged in customers who have purchased this product may leave a review.